In 2018 Aspex worked with the British Red Cross in Portsmouth to deliver training in photography and filmmaking to beneficiaries.
The workshop used digital up-skilling as a way of bringing people together in a welcoming environment. It aimed to support learning and encourage self-esteem.
One participant, Flo Ayeyemi, used the workshop to strengthen her skills in photography. Flo developed a website and social media presence for her creative start-up business,
My Fruitful Fingers
.
"My experience with PONToon over the years has been great.
The project empowers people and supports their growth and development.
PONToon hosts events that bring communities together and foster better integration for different communities. Best of all, the partners are amazingly easy to communicate with. I really applaud PONToon for all their hard work."
FLO
Hannah attended the Collective Futures workshops which Keiken ran at Aspex as part of PONToon. She caught up with Keiken via Zoom in February 2021, roughly a year after the workshops, to reflect on their experiences and to discuss life after Collective Futures.
[Original photographs of Collective Futures: Linda Mason]
[Edits: PONToon Project Assistants]
Part One
HANNAH
Hi Keiken, it's Hannah speaking, from the Collective Futures workshops [which Keiken ran back in February 2019, at Aspex Gallery]. Where am I speaking to you from today?
HANA
Hey, it's also Hana (from Keiken!) and I'm in London right now.
TANNY
Hey, I'm Tanny from Keiken, and I'm in Berlin at the moment.
ISSY
Hi, I'm Issy from Keiken! I'm also in London.
HANA
Where are you today, Hannah?
Issy during a Collective Futures workshop.

HANNAH

I'm in Portsmouth!
In reflection on the Collective Futures workshops you ran at Aspex last year, what did the experience of leading them teach you?
Tanny
testing Instagram Filters during a Collective Futures workshop.

HANA
We spoke a lot about circular learning models. When we made 'Feel My Metaverse', it was our first dive into learning digital technologies including CGI in a more sophisticated way. We asked a lot of professionals for help, like editors, producers and CGI artists. We collected all this new knowledge, and then when we were teaching at the Collective Futures workshops at Aspex gallery, we learned how we could communicate those things that were quite hard to understand from a non-technical viewpoint. Because we're totally self-taught, we're really used to speaking in a less technical way. So the question was, how can we learn stuff, and then teach that to other people?



TANNY
Yeah. It was a bit like creating a bridge between two different worlds. We're still very much figuring things out, but it's nice to be able to share the knowledge we do have with others, especially when a lot of those technologies and those worlds can be really intimidating if you've never been invited into them before.

ISSY
Also, because the workshop participants were of different ages, we were challenged to think about how those technical skills might be used for different purposes we hadn't thought about before.
HANA
We had to tailor things to the individual, because everybody's needs are so different. What was so good about the workshop was that we were with everyone for a long time over a six week period. We got to know intimately about everyone's practice or job, what they're up to, what their passions are, what they're afraid of. We could just teach them things that they wanted to learn. It wasn't about us having a curriculum and then sticking to it, which is typical in school. It was always about doing what people wanted, and getting to know them.

HANNAH
Being able to bring an idea to you and have you guide me through a completely new technology [Spark AR] was really interesting and helpful.
Filter in development by Hannah
with the support of Keiken during
the Collective Futures workshops.
HANA
I guess we've been out of university for quite a few years now, but we really understand all the experiences that you may have been going through as a recent graduate. It really is quite challenging once you leave university. We really tried to think about: what new technologies do you need to learn about? What things are available to you where you live?
HANNAH
I definitely found leaving uni difficult; moving back home having studied in a different town to where I grew up - you really lose that community. Especially when you go to an arts university. It felt strange trying to rebuild a new community, particularly in that first year after graduating. Attending the workshops with you really helped! It felt comforting to be surrounded by other people working within the arts and learning from you was really helpful.
HANA
Well, I'm glad that it was helpful! Also, all of us, when we finished uni, we stayed in Cornwall for a while... Issy, you were in Penzance…
ISSY
Yeah! We had a residency there, and then I stayed afterwards.
HANA
Exactly. We understand that it's hard to not be in the main city when you're a young artist. It's a real challenge.
I think that projects like PONToon are really important because, actually, there aren't that many opportunities out there.
You think that there are, but there aren't. It's hard to find like-minded people. And it's also hard to develop skills past the point of formal education.
TANNY
It's especially scary doing it on your own. If we hadn't been working together as a collective, I don't think I would've even tried learning anything new. I wouldn't have had the support or confidence I get from the others. It's a great thing to be able to have the small community we have.
HANNAH
Definitely. I'd love to talk to you about how technology is integral to your practice, not only in the work you create but in how you collaborate with each other as a collective - and obviously how when you're living in different places, it's really important to how you work. Would you be happy to discuss how you utilise Google Drive to share your work, and also how this practice has helped you to adapt to the COVID-19 situation?

ISSY
When we graduated, in 2016, we were in Cornwall, but then I moved to Berlin, and Hana and Tanny were in London. Then Tanny moved to Berlin. We were suddenly all in different places. We couldn't afford to have studios, and you have all these resources while you're at university, and then you don't have them. What was great about finding Google Drive was that we could work on the same document simultaneously. We were doing a lot of video calls and we used a lot of different online tools so that we could collaborate with people from different places, so even before the pandemic we were really utilising those tools.
TANNY
I think Google Drive can be utilised as a collaborative device, really. I think we were so used to working online and working remotely with one another that, obviously there were a lot of adaptations that had to be made when the pandemic began, but in a lot of ways, our work life didn't shift that much in terms of how we operate together. We just carried on using Google Drive and Skype!
HANA
Yeah, and I guess this year we've had to think in a economical way, more than ever. But previously, sometimes we would be Skyping, and somebody would be in Japan, somebody would be in, like, Argentina, and another person would be in Italy. It would be crazy to organise anything! But, for us, it's always been important that our work is fluid and modular, and that it has this adaptability, because you never know what's going to happen. COVID is a perfect example of that. A lot of businesses don't know how to adapt, whereas for us, adaptation is at the very core of how we operate.
HANNAH
On the same topic of the pandemic, I was wondering how the past year of social distancing has changed your practice and any ideas you are exploring within your work. Has it made the need for creating communities and experiences digitally feel more urgent for you?
Jo (Director at Aspex), Vickie (Curator at Aspex), Hannah and Tanny during a Collective Futures workshop.
ISSY
Before, we were creating a lot of digital experiences, but a lot of them were in physical spaces. There was always a digital element which someone who wasn't in the space could access. For example, there were three filters that went with 'Feel My Metaverse'. People in the gallery could try that filter on, or they could take it away with them, and then you have an even further audience, as anyone could access it from anywhere in the world. We were already thinking about those things. I think, especially when the first lockdown happened, we thought, how can we showcase our work online in a really immersive way? We made ourmetaverse.live to be able to show the 'Feel My Metaverse' project in a more experiential way on a website, and we've continued to do this throughout the pandemic. We've recently released an interactive game, which follows a short narrative and which allows people to have an immersive experience in their own home. We're really trying to make work that has that adaptability.
HANA
I think also
you have to respond to the way people are feeling and thinking.
You're always reflecting on what's happening, and what people's needs are right now. Like, the work shouldn't be something that doesn't reflect what's important in people's worlds. I think people currently miss a lot of basic needs, like human touch. We're deprived of so many of our senses when we're online. We've been thinking about this a lot on a more conceptual level. How can our work evoke that feeling, so that we fulfil people's needs, and so that our work has purpose?
HANNAH
I find it emotional to think about what you were saying, the need for physical touch and connection. I really like what you are exploring through that.
HANA
What are the effects of us being by a screen all the time? When we're looking at a screen, it's very static. It's all about your brain. But your mind is your body AND your brain, connected. When we're more integrated with one another, when there are less restrictions, are we going to transform the way we treat one another? A lot of our research has been asking, what's going to happen? And how can we prepare for it?
Part Two

HANNAH
One thing you explored with us during your workshops was the way that social media can be used as a tool for networking and professional development. In the creative industry it's common practice to have a website which doubles as a portfolio. However, I'm aware that, until recently with the launch of your website ourmetaverse.live which you're still working on, you didn't really have a website and you relied on Instagram primarily as a portfolio, which is quite a bold move. It shows that having a professional portfolio is accessible to people who, for example, can't afford to pay the subscription fee for a professional website. Could you tell us a bit more about your decision to find alternative ways to showcase your work?
Laptop displaying a piece of Keiken's work during a Collective Futures workshop.
HANA
Everyone's on Instagram!
ISSY
I think, again, when we decided to move to London and Berlin, we put a lot of effort into experimenting with our Instagram feed, messaging people and putting a lot of energy into it. When we did that, we started to get opportunities coming to us. We didn't have any art connections when Hana and Tanny moved to London! We've continued to push it, and we still get most of our opportunities through Instagram direct message.
HANA
It's actually quite insane what kinds of people operate primarily on Instagram. Like, museums contact us through Instagram rather than emailing us. I think, for us, Instagram has been important because we didn't grow up in the city. So our only means of finding opportunities was on the internet. Also, we grew up knowing that the internet would be how we accessed opportunities. It seemed like that was the only way that we were going to show our work, since when we finished uni, we were all still in Cornwall. The first question was, how are we going to go beyond Cornwall? And then we did go to different places, but then even when we were in London or Berlin, the question was, how do we communicate with other people, when we don't know anyone there? Instagram is so essential for that. Instagram is really hard work. It also can be a very toxic place.
It's really important that you use those tools like Instagram, although they're not perfect. Don't let those tools use you. You have to make sure that you take advantage of them.
Hana and Issy during Collective Futures workshops.
TANNY
Just to add to what Hana was saying, I think that it can be an amazing tool for connecting not only with audiences and with potential collaborators, but also with people who can really help to facilitate your work, like institutions and museums. The other thing that can be really helpful is that it can help you to connect with audiences which are not necessarily local. You can suddenly create contacts in other cities in Europe, or even in South America, anywhere really. That can really help push your work beyond your actual physicality.
HANNAH
I've found the same thing. I did a fashion design degree so I have still continued with my practice part-time. After university, I definitely utilised Instagram a lot to build a community of other young designers, or other young arts graduates. It has given me more confidence to carry on. I think if I didn't connect with some of the people I have (through Instagram), I would've felt a bit lost trying to carry on with fashion after graduating. Getting into the industry is quite scary, so finding people on Instagram who have similar experiences has been really helpful. I even met a friend/collaborator called Rosie - she makes corsets. We did a little collaborative collection together last summer. We met once, I think in November 2019, and we met up in London for coffee. We decided to do a little collection together, and then the pandemic happened so we did the collection over Houseparty. We would have meetings and share ideas. I've also had people borrow my clothes for photoshoots, for example someone from Edinburgh borrowed some for a shoot which is cool!
TANNY
That's amazing. It's great that you've been able to create your own self-initiated communities, without relying on having a shared space. You made it happen.
HANA
You need to create your own support system. That's really important. When you're younger, your parents are your support system, if you're lucky to have good parents, as well as your friends, hopefully. When you finish university, I think it's hard to feel confident in yourself. It's even hard to receive compliments when you're on your own. When you work with other people at university, you feel proud of the people around you, not just yourself. It makes you feel part of something. I think you just have to work with other people to be able to exist. The more you can do that, and the more you can also do that on your own terms, the better. When money is involved, it gets more complicated, but when money isn't involved and you're just collaborating with other people, that can be so experimental. All that matters is that you make something amazing. That's the goal! When the goal is making money, it becomes a different thing. Having an experimental space with people that you care about, where the main goal is just to make something amazing, is incredible.
HANNAH
When I collaborated with my friend Rosie she already had a following - she's stocked in a few places, so her audience will buy her corsets sometimes as soon as they're uploaded. I made hats for our collaborative collection and I haven't sold any yet, whereas I think she's sold pretty much all of what she made. But we're still working together on something for this summer and it feels affirming that she wants to work with me again even though I haven't sold anything. Her confidence in me as a creative has helped me to understand that sometimes it takes time to sell things.
ISSY
We've barely sold anything! *Laughter* Literally, like our friend, my Mum and a cousin. That's it! I mean, maybe there's a little bit more now… But pretty much it's just people who know us!
HANA
It's really hard. Making really good work is also different to making work that's sellable.
HANNAH

I recently watched your interview for the London Short Film Festival and I was really interested by what you discussed regarding not relying on institutions. I know you recently opened a Patreon account to be able to support yourself financially throughout what has been a tough year, especially within a precarious industry such as the arts. How has this new experience worked out for you and has it taught you
anything?

Julia, Issy, and Julia during a Collective Futures workshop.
HANA
When we're working with institutions, what's really difficult is that the institutions can't be as flexible as we can be. Sometimes what happens is the institution says they're confident about an opportunity and then the next minute, everything's changed. That means we're spending all our time responding to emails and re-adapting ideas. We really want to be in control of what we're doing, and we really want to be able to be artists. It's actually very hard once you start making money, when you've actually got to be an artist to earn a living, unless you already have the financial means. For us, it's about thinking: how are we making sure that we have as much control as possible, and that we spend as much time as possible doing things that we really are good at, like creating work and researching? Those are the things that fulfil us, and institutions wouldn't want to come to us if we lost that. We have a responsibility to protect that.

HANNAH
I really like that you've made a run of prints - I think it's for
fels.world
- it's really nice that you can take prints from the 'Feel My Metaverse' film because it's not like you're having to create something entirely new to be able to earn money from it, you can make prints from something you've already spent so much time on.
ISSY
I guess people can take a piece of the film away with them. But when we've recently been exploring making prints, rather than taking a screenshot from the film, we've gone back into the scene in the virtual space and then we've taken a picture, so it's specially captured as a still image. It's quite a new venture! We've got a way to go to get into making more prints and selling them.

HANA
When we started working together, our intention was only to collaborate. We've had to learn things as we go along. It's been good for us because we've put a lot of effort into it, but we never started with those intentions. Because we are totally self-taught, we really have to learn from our mistakes. We're not being taught how to do things. Obviously, we've had side jobs which we've taken information from, and we've had help from some great people. I think for anybody wanting to make work, it's amazing to talk to a professional, because you can gain so much insight from them.

ISSY
Yeah! For example, as artists, we spend more time organising than being creative. Art school is about creativity, and they don't teach you much about the practical side of being an artist, like how you earn money, how you operate or how you handle your professionalism. There's so little time spent on that. You just go out into the world! It's great that we had each other because we came from a place of pure creativity, but we had to learn all of those more professional skills as we went along. It's really important to get advice from people in the industry to understand those things.

HANA
And it could be something that doesn't seem so connected to your practice. Talk to a producer, even talk to an accountant, talk to all kinds of people and just ask them things, especially when you're younger, because people like helping out younger people. It makes them feel good. It's a good exchange because it allows the person to understand where you're coming from because you might say, "Oh, well I see it like this". It teaches them something too. For us, one big learning curve has been learning from other professionals.

HANNAH

Finally, on the topic of how you're self-taught which I find really inspiring, it would be great if you'd be happy to share some of your top favourite tutorials or apps, anything that you find helpful and use often?
Julia and Hana during a Collective Futures workshop.
TANNY
We should share some of the software we use because sometimes just knowing what people use is really helpful.

HANA
We tend to use Spark AR for AR. Primarily, we work in a gaming engine called Unreal, which has a lot of different offshoots. For CGI characters, we use iClone…

TANNY
…iClone and Character Creator.

HANA
...And then for sculpting we tend to use Blender and Cinema 4D. For paintings and 3D sculptures, we use Substance Painter. If you're a student, you can get it for free! To make 3D scanned objects for Unreal, we use Quixel Mega Scans.

TANNY
…And I guess all of the Adobe Suite for all of your Adobe Suite needs!

HANA
We're constantly trying to learn new technologies, and when we give talks, we share the programmes that we use to make it easier for people to find out about them. We're always trying to refine our workflow. We figured out that the easiest way to do it was by producing really high quality CGI. It's been a big mission of ours. The problem is, though, that some of the programmes aren't free. We have to spend ages figuring out how to access them for free.

TANNY
Yeah. We're always adapting to seek out the newest tool, or just trying to make something work! Shall we ask you your questions now?

HANA

How do you think technology empowers women?

HANNAH
Personally, using technology provides the ability to constantly explore my own self-identity and to find different ways of figuring it out. Finding communities that aren't necessarily on your doorstep is something that I've found really empowering.

ISSY

Have you implemented any new skills you've learned into your life since the workshops and how has your employability developed?

HANNAH
Since the workshops I've had a lot more confidence with learning other new digital skills. I've been exploring Adobe Suite a lot more than I had previously. I used it quite a lot at university but for very specific things such as technical flats of clothes. I've been using it in more creative ways now. It's just given me that boost to start learning new skills, and the confidence I gained from the workshops helped me to get this job [as a PONToon Project Assistant] which is something that I wouldn't necessarily have considered applying for as it's something so far from what I studied. I've since applied to more digital media jobs as well. It's helped me realise I'm happy to work on more than one project at a time across different industries. Fashion design can be quite isolating, where I'm just working on my own, so working in a creative team is something that I find really rewarding. I'm also hoping to get back into using Spark AR. I took a break from it after the workshops, when the pandemic happened, I just didn't want to be on my laptop.

Hannah looking at the artist,
Claude Cahun, who inspired the filters she
developed with the help of Keiken.


A second filter Hannah developed
with the support of Keiken.

*Laughter*

TANNY
I can totally understand that!

HANNAH
…And especially as it was summer! I have more drive to work on things digitally again now.


Keiken were commissioned to create a game and virtual experience which invites users into their
Metaverse
to explore three of their works:
Feel My Metaverse
Metaverse: We are at the end of something
Viral Energy game
Keiken used
Twinery
to create this commission and have kindly suggested it as a resource >
You can find the commission piece embedded below.
Credits for Video footage used in this piece:
Feel My Metaverse in collaboration with George Jasper Stone
Metaverse: We are at the end of Something in a collaboration with Ryan Vautier + Sakeema Crook
Carolyn Watt PhD presented the Digital Aerial Circus project as an installation and seminar in June 2019. Supported and part-funded by PONToon, it explored female identity through aerial acrobatics and digital media.
Play to enjoy the soundscape that accompanies the workshop.
"The piece really enabled me to explore through my physical body the ideas I had been researching and writing about... Employing different media allowed me to reflect upon my experiences alongside my pilot study participants' experiences, in terms of what aerial circus meant to them".
CAROLYN WATT PhD
"[The workshop] was really about considering the female aerialist and the idea of the gaze, while trying to show different perspectives and identities within it. It was
exploring the feminine masquerade, feminine gesture, and strength.
It was a scratch performance piece... It involved lots of disjointed perspectives through digital media.
The combination of digital media within the performance was interesting, adding different layers to the performance. The addition of the projection, the live stream, and the 360-degree video experience to the performance enabled audience members to reflect on what they were watching, to consider
what it's like to be a performer and the idea of being watched, the female body on display and what that means, as well as control, and who's got the power in that sort of dynamic...
"
EMILY
I trust myself and I trust you, because you were spotting us.
"I think it's great that we tried to film every training session and to record our progress… It was interesting to use the head cam… If I show somebody the videos, it's nice that people see what I see when I'm climbing… It's not exactly the same, but at least
people can understand what you feel
"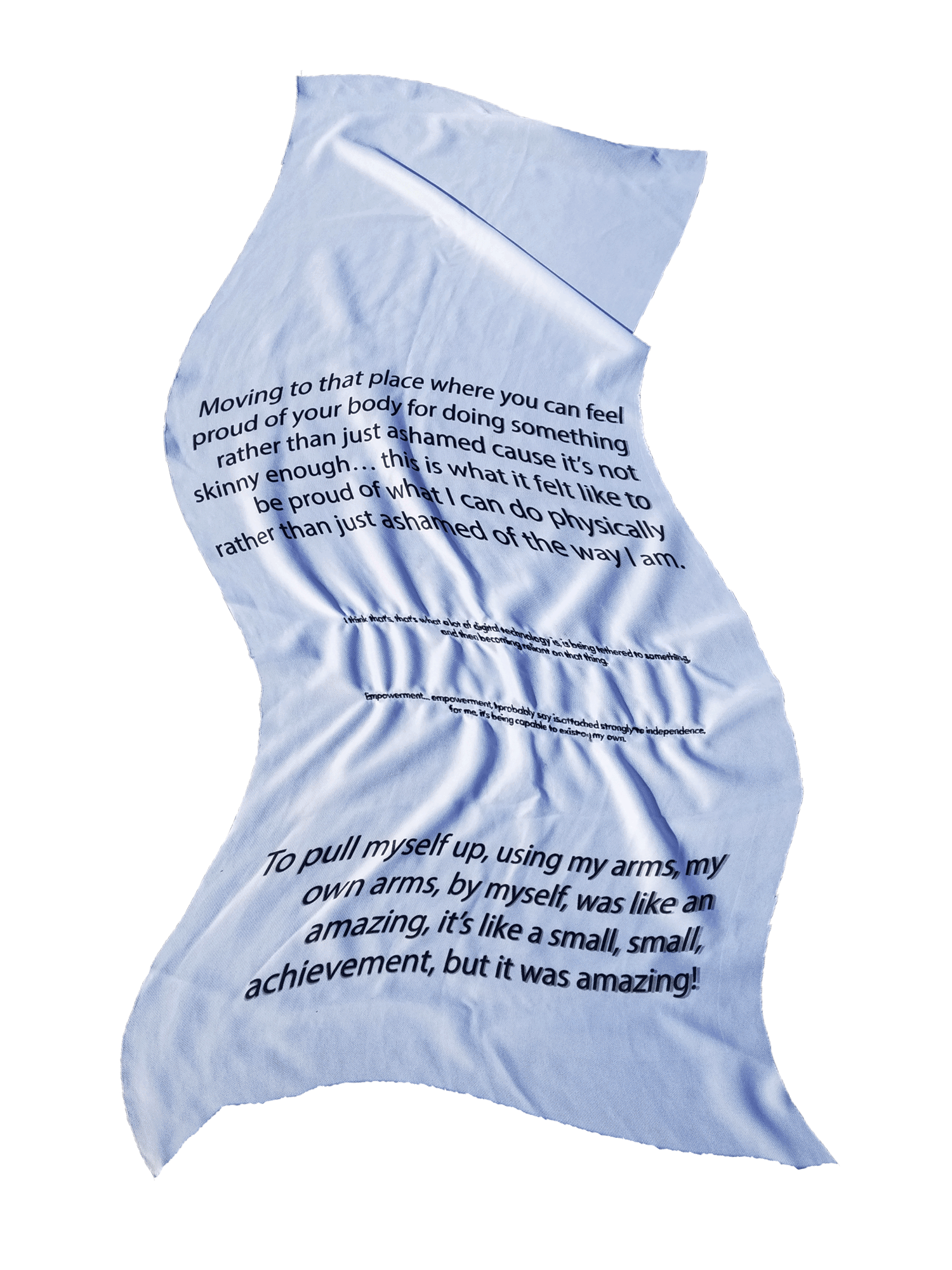 ALEX
We're taught from a very early age to associate what we look like with our achievement... That's ingrained in us, I think. As you grow up, you see more and more pictures of women that tell you you're not good enough... Our capitalist society is built around selling to us because we don't look good enough, so it's just something you can't get away from. There's a feeling of strength that comes from going from a place of not being able to do something physically to being able to do it... I definitely felt differently about my body because I was more aware of it being something that could achieve stuff rather than something that should just look a certain way… Moving to a place where you feel proud of your body for doing something… Rather than just ashamed.
"It was nice to be somewhere on my own, being me, not either at work, with my kid, or with my husband and identified as a wife or a mother… It was nice to be part of a group where
I could identify as myself rather than identified by my relationship to other people
. You can do something that you want to do for you, and it will make you feel better."
NICKY
I liked having an end goal. It wasn't just that we'd have a few lessons and that would be it. We had that end goal, and editing and things to do afterwards… It was really interesting to learn those [editing] skills and to take those away… I took some notes and I will be applying them to create a social network, but a physical, face-to-face social network… Not a through a screen kind of thing, more bringing people together.

"People give highlight reels of their lives and people look at them and think, "I could never be like that". Sometimes, I think technology can be bad, because
people live in their digital worlds… They get so absorbed or obsessed with what other people are doing
, they don't actually think, 'I could go and try that myself'… You can meet new people!"
FREYA
I felt like I was never really that strong before I started doing aerial... It changes your body in really positive ways. I don't struggle like lifting or moving anything... It has helped in my day-to-day life.

"Working in a bar, moving barrels and boxes, I don't struggle.
It gives you a boost
knowing you can show off things like hanging by ropes and hanging off a pole… It's quite a good feeling to show off your muscles!"
ALEX
"Obviously we've talked about the emotional side, but then there was the physical side... And then it branches off. If you had a tree diagram, you'd have emotional experiences, and off of that, you'd have feelings, self-worth and empowerment.Then with physical experiences, you've got strength, clothing, and choices. I got physically stronger, and mentally it made me happier, it made me more confident... Going through the full circle, of course it makes me feel empowered, because it's like, 'That's me!'"

"For me, the main message of the project was, 'Be who you want to be, and do what you want to do, and do what you want to do whilst being who you want to be'. Obviously there was something inside me that just wanted to come out! If you'd told me that's what I would've ended up like at the beginning of the project, I probably would've laughed, and I think most of the girls probably didn't expect to achieve what they did by the end of it. It's amazing to make people think how well they've done."

ALEX
In engaging workshops run by boredomresearch at Aspex, participants experienced technology through creative play.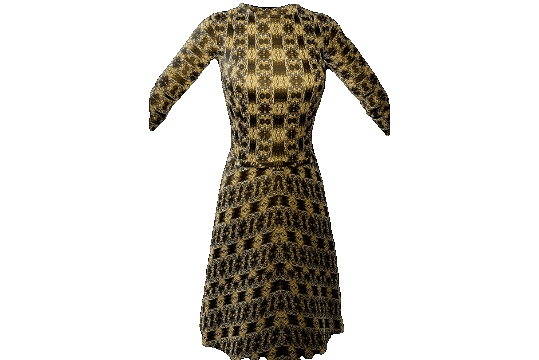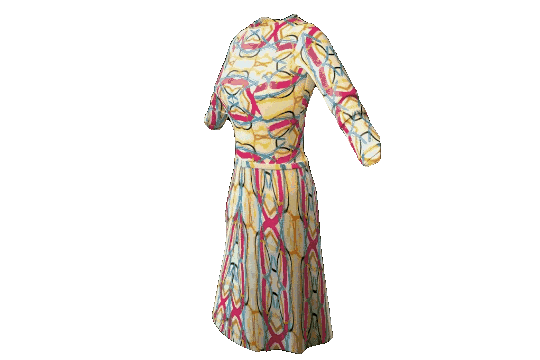 Beneficiaries had
the freedom to explore digital design tools within a supportive structure
. Unique digitally-printed fabric designs and virtual 3D dress models were produced.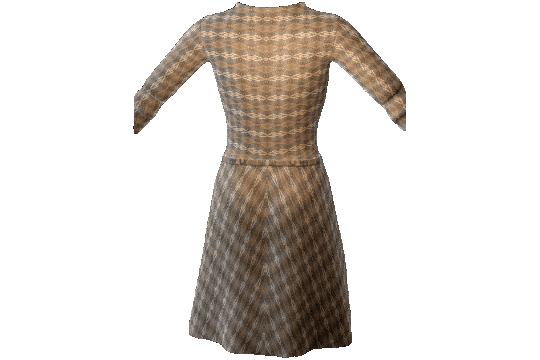 "Creative play allows learning without teaching, and is central to creating positive experiences in relation to technology.

Freedom is important for the ownership of achievements, developing confidence and allowing for the development of personal incentives.

Emphasis on promoting mutually-supportive exchanges between participants enhances resillience and independence through managed interdependence.

Collective experience provides oportunities for strong interpersonal connections, that act as a powerful risk mitigation strategy for the individual."

BOREDOMRESEARCH