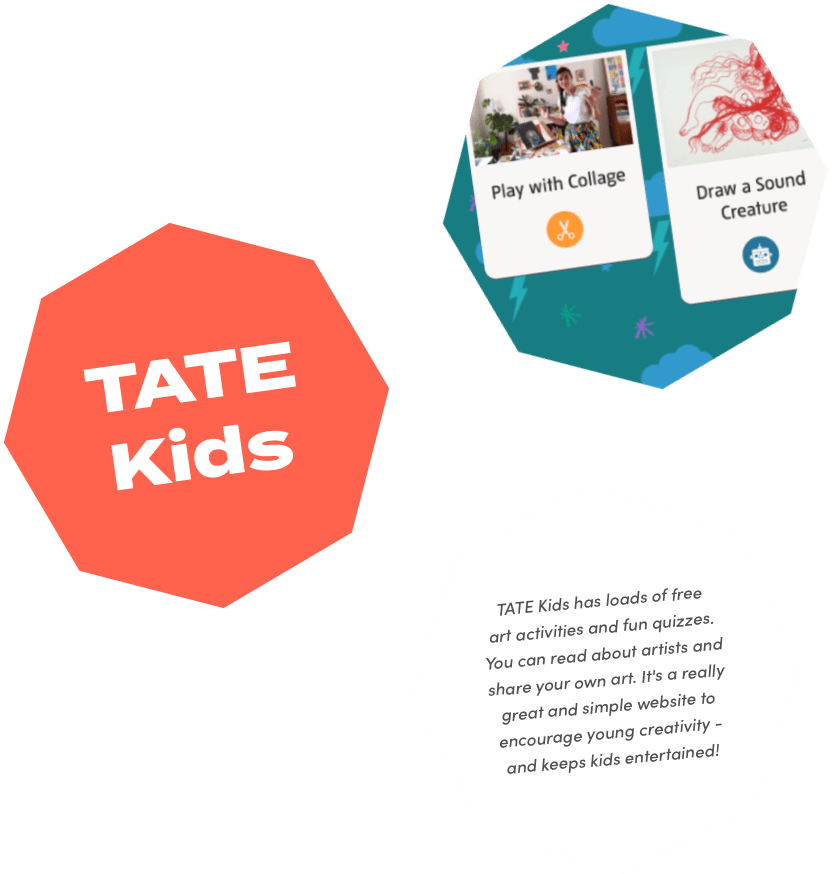 PLAY
#art #explore #create
The Tate website has a page dedicated to resources for children to play, explore and create. Children have the opportunity to learn about art history as well as create their own masterpiece. Tate offers resources for children to create online or inspiring craft ideas to make at home. Tate Kids is highly recommended for kids of all ages.
#art #video #tutorials
Mo Willems provides easy, fun and engaging art tutorials for children and adults alike. Learn how to draw through his videos. Perfect for an artistic break from your routine at home.
#art #culture #virtual #exhibitions

Explore artworks, places, games and museums through Google Art and Culture. Choose your interactive experience and discover arts and culture around the world. Visit numerous
museums online
.
#art #museums #galleries #online
Some of the world's most beautiful and extensive museums and galleries have taken themselves online to showcase their wonderful collections in the safety of your own home.
LEARN
#education #school #e-learning
Studying, simplified. SparkNotes includes study guides, infographics and interesting e-learning materials for young audiences. It offers guides to everything from history, maths, biology, drama and poetry to sociology and many other subjects. Quick quizzes let you test your knowledge.
#learn #coding #games #freetrial #paid
Kodale is a website designed to teach children the basics of coding. It allows children to learn how to create their own mazes, games and characters applying the essentials of coding. Kodable offers a free 30 day trial and then charges £6.99 monthly.
#videos #activities #homelearning
Hugely popular learning materials for children of different ages, from 3 to 16 years and older. Discover lessons full of videos, quizzes and practice activities to help you with home learning.
#lockdown #students #teachers
Tailored resources and programmes to support learners, teachers and parents during lockdown.